Look at this little cutie! She is one of my baby planners so I got to photograph her newborn session and see her again at 6 months for her Sitting session. I can't wait to see her again this summer for her cake smash first birthday portraits! Isn't she precious?
Her session was just before Valentine's Day, so we had to do a heart setup.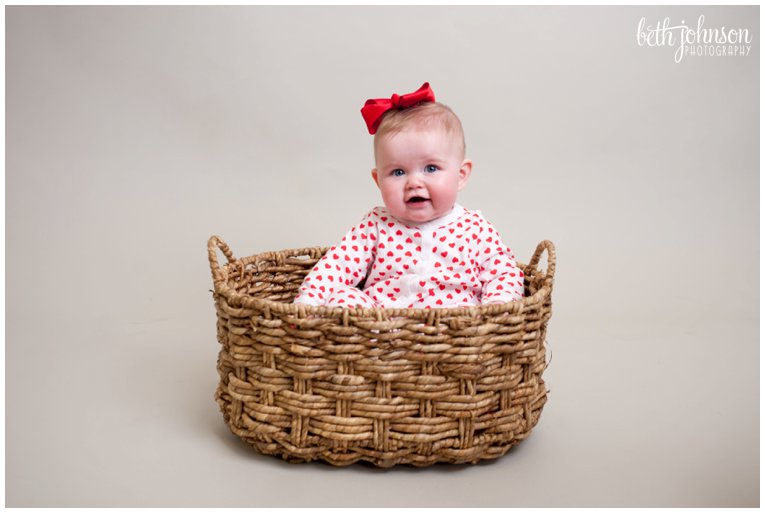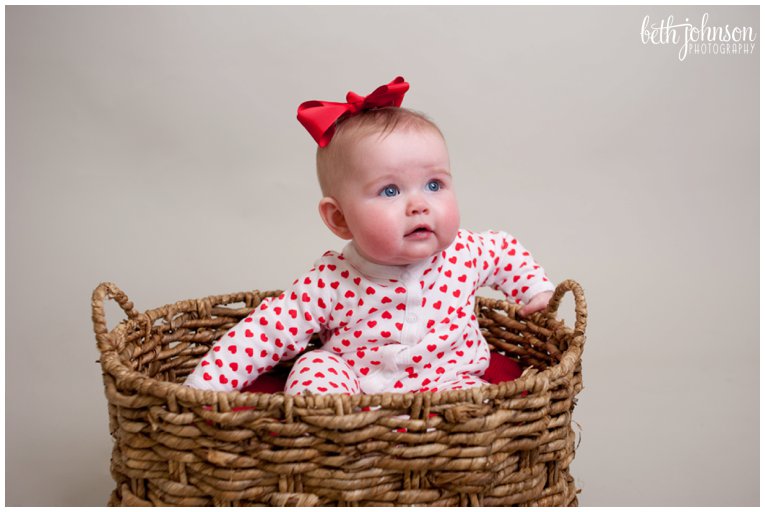 We got other images with sweet smiles but the little bubbles in her mouth here are so cute and so typical of this age!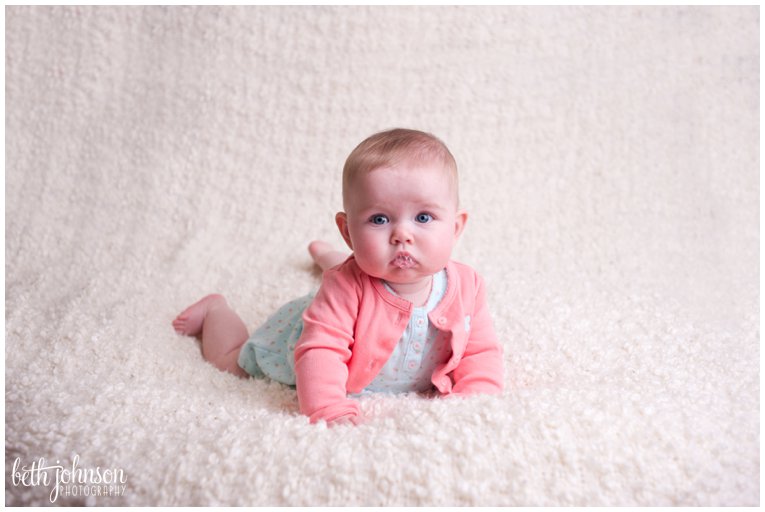 Madeleine's mama wasn't planning to get in any photos but I talked her into taking a few at the end and I'm so glad she agreed. There is nothing sweeter than the bond between a mama and her baby!