I was so excited to meet this little beauty after I photographed her parents' maternity session in January. She was such a doll for her session! So awake and alert (one of the most alert newborns I've had in my studio) but she finally decided to give us some sleepy images, too. I'm glad we were able to get some awake shots — she has the brightest blue eyes!
Look at that little tongue out — I can tell she's going to have a lot of personality!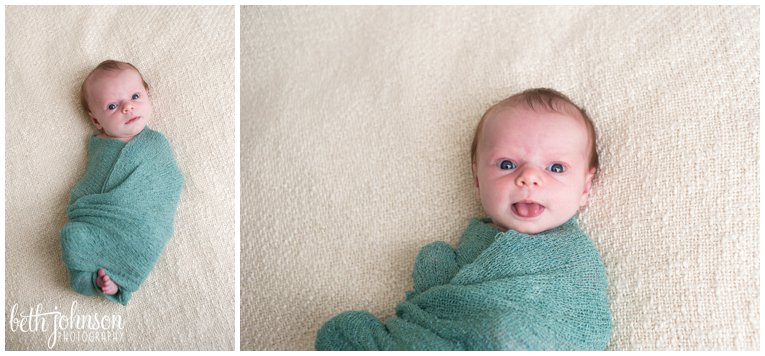 Iris is one of my baby plan clients so I get to see her again in a few months for her six month session. I can't wait to see how much she grows by then!
Save